My desire for vegetables has been fleeting over the course of the first and second trimesters. Some days I don't want to touch them with a ten foot pole (except in smoothies, maybe), but when I do get a craving for veggies I have to eat all the vegetables, as soon as possible. There's no middle ground. I either make a salad the size of my head or no salad at all.
These lettuce-wrapped tacos are the result of one of my undeniable, all-consuming veggie cravings last week. All I could think about was something super fresh and crunchy. Before I knew it I was pulling every single vegetable out of my fridge and piling it onto the counter. Eric could see that crazy look in my eyes and he knew I would stop at nothing to get my fix. I whipped up the lentil-walnut taco meat from my cookbook, sautéed some red pepper and onion, blended up some cashew sour cream, and got to chopping. I knew this was going to be the veggie-packed meal of my dreams. I almost shed a tear of joy when I took my first bite. Heck yes. I hit the flavour, texture, freshness jackpot! Somehow I managed to share with Eric and we stuffed ourselves silly. Surprisingly, we even had leftovers for lunch the next day. I'm telling you, these tacos prove that leftovers can be a great thing. It was such a fun treat to open the fridge the next day and have this great lunch waiting to be gobbled up a second time around.

Here's how I constructed the wraps:
1) Romaine/Iceburg/Butter lettuce "wrap" + Lentil-Walnut Taco Meat (creates an amazing base for a taco!)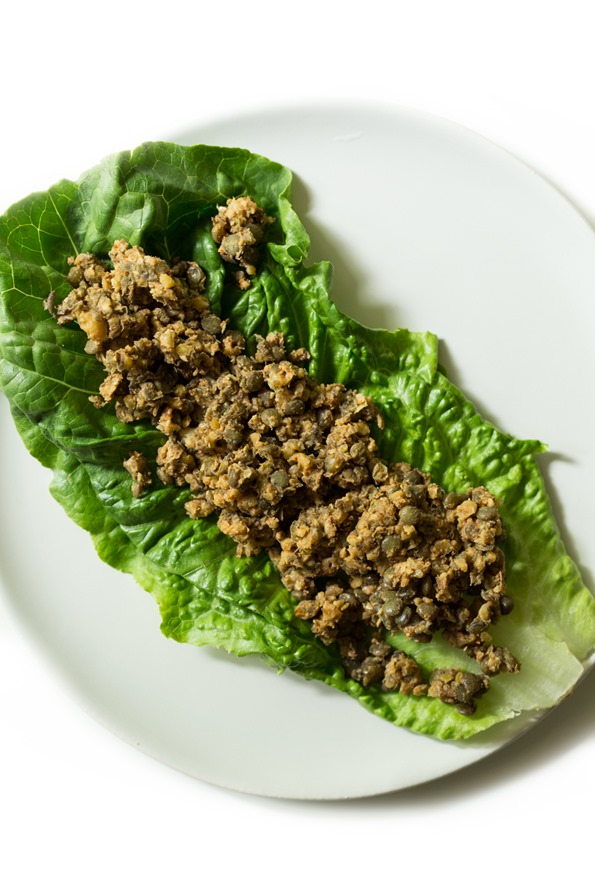 2) Sautéed onion and bell pepper: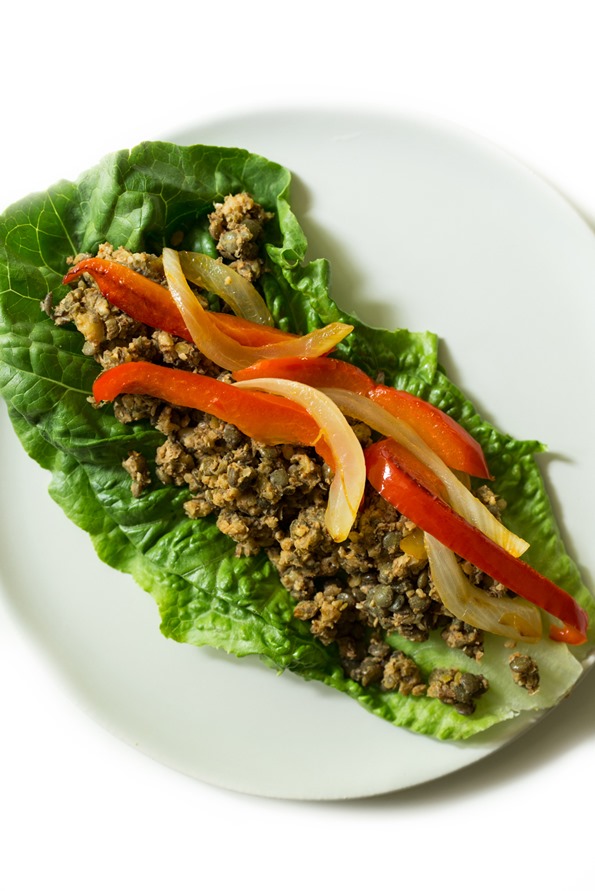 3) Chopped tomatoes or salsa: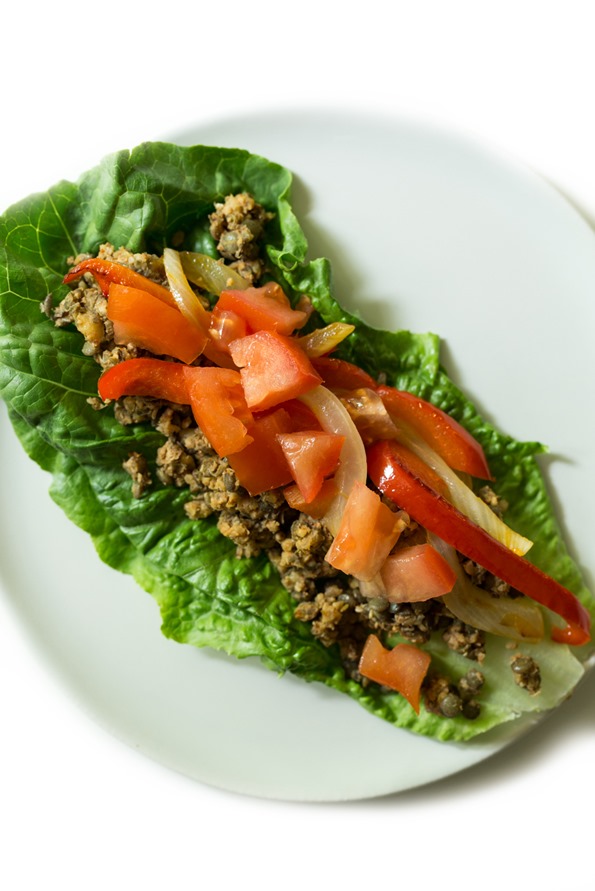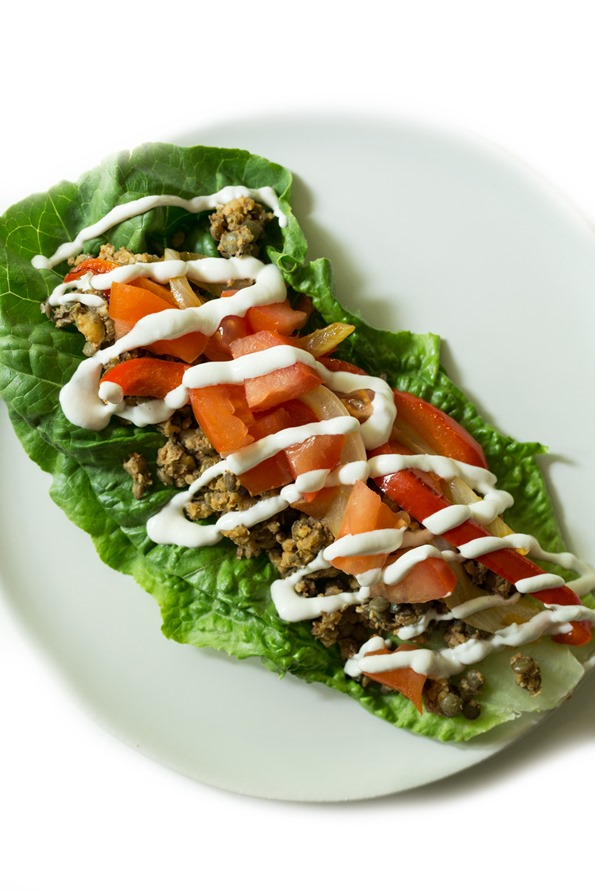 5) Chopped green onion + a squeeze of lime juice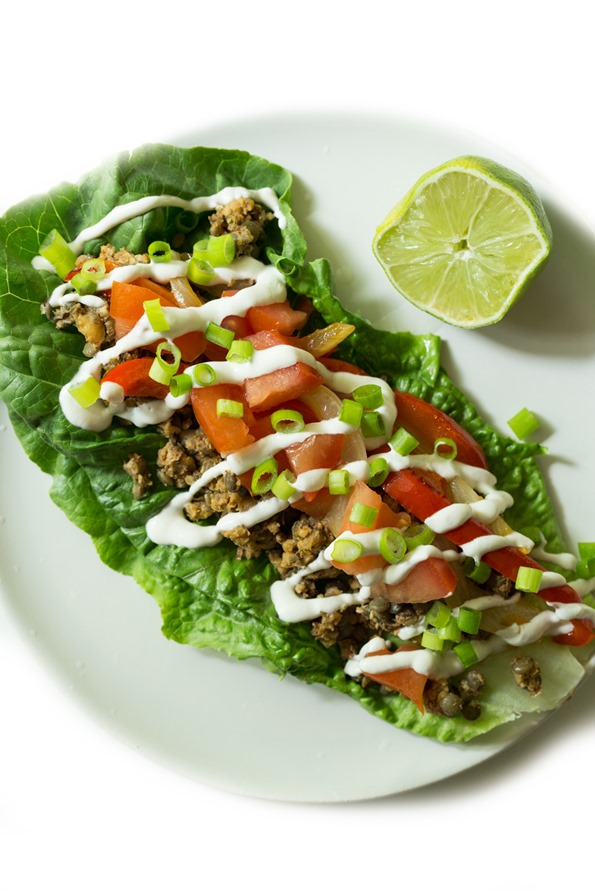 Other topping ideas = sliced avocado, cilantro, hot sauce, _________ ?
6) Stuff into face. Make a HUGE mess. Repeat as necessary (until you can't fit one more bite).
Veggie craving conquered.